Roe on the Line: An Abortion Access Briefing
November 29, 2021

@

6:00 pm -
7:00 pm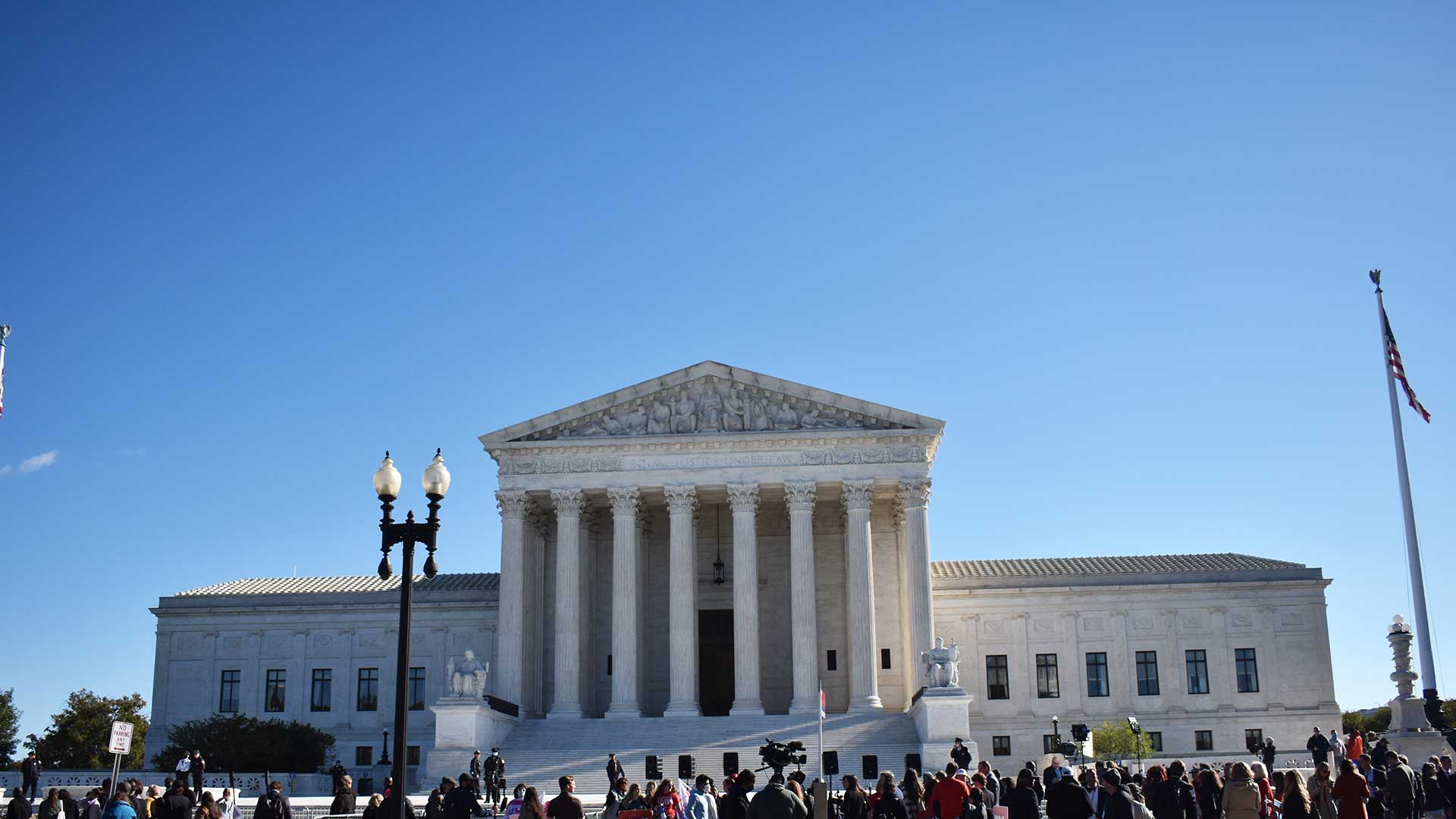 REGISTER NOW
On December 1st, the Supreme Court will hear a case in which the state of Mississippi has asked the Court to overrule Roe v. Wade and end the constitutional right to abortion. Dobbs v. Jackson Women's Health Organization challenges a state law that bans abortions after 15 weeks; it will be the first time since 1973—the year of Roe v. Wade—that the Court will rule on a pre-viability abortion ban.
Meanwhile, 22 states have laws that could be used to restrict the legal status of abortion if Roe is overturned. And in Texas, Senate Bill 8 went into effect in September, effectively eliminating nearly all abortion care in the state.
Against this dire backdrop, what does the fight for reproductive freedom look like in 2022 and beyond? Join The Meteor and the United State of Women for Roe on the Line: An Abortion Access Briefing on Monday, November 29 at 6 pm ET to find out. We'll hear from legal experts and grassroots organizers about the road ahead, including:
Please join us for this informative free briefing, and spread the word—everyone is welcome!
Mini Timmaraju (she/her) is the president of NARAL Pro-Choice America. A seasoned campaigner, skilled coalition-builder, and high-impact organizer, she has over 20 years of experience leading federal, state, and local campaigns, as well as advocacy efforts around reproductive rights, gender justice, and racial justice. She has advised the Biden-Harris Administration on diversity, equity, inclusion, and accessibility and served as Women's Vote Director on the 2016 Hillary Clinton presidential campaign. (Photo credit: Les Talusan)
Susie Banikarim (she/her) was most recently Head of Newsgathering and EVP at Vice News, and has run newsrooms from Gizmodo to The Daily Beast. An Emmy award-winning journalist, filmmaker, media strategist, and founding member of The Meteor, she speaks globally on issues of leadership, diversity and inclusion. A former Nieman Fellow at Harvard, she is the director and executive producer of the documentary, "Enemies of the People: Trump and the Political Press."
As a lifelong grass roots, social justice activist, and organizer, Michelle Colón has worked in two of the most hostile environments protecting, defending, and expanding abortion rights and access for women/girls of color in Mississippi and Texas. An unapologetic Abortion Freedom Fighter, Michelle has led and organized many large scale, pro-abortion events, co-founded the Pink House Defenders, and fought against anti abortion and voter disenfranchising legislation. She is a co-founder and executive director of SHERo (Sisters Helping Every Woman Rise and Organize), a Black Women's Collective working to help Black women/girls and femmes, regardless of gender identity, preference or sexual orientation, find their path to liberation, through a holistic approach that dismantles oppressive patriarchy by achieving full inclusion, leadership, and equality through community organizing.
We are thrilled that you are interested in attending The Meteor's ("The Meteor", "us", "we", "our") event Roe on the Line: An Abortion Access Briefing (the "Event") in partnership with the United State of Women ("Partner"). Please note that the Event will be recorded (the "Recordings"). As part of the Event, we may provide you with the opportunity to provide feedback and otherwise comment live during the Event (collectively "Participant Content"). Details on how you will be able to so contribute will be shared with you during the Event.
By confirming your registration, submitting your first name, last name and email and clicking 'REGISTER NOW' above, you agree to be added to our newsletter and that The Meteor may copy, display, reproduce, and otherwise make available worldwide, in our discretion, in whole or in part, the Recordings and Participant Content (if any) in connection with the Event, any related projects or works that are based on or derived from the Event, in perpetuity and in all media, including for the promotion and advertising thereof and of The Meteor.
This workshop is produced by The Meteor and is supported by The Meteor Fund, an affiliated charitable project of The Meteor. The Meteor Fund is fiscally-sponsored by New Venture Fund, a 501(c)(3) public charity.
Accessibility statement:
The Meteor Fund welcomes individuals with disabilities to participate in its programs and activities. If you would like to request accommodations or have questions, please contact info@themeteorfund.org in advance of your participation. Please note that we will make every effort to secure services, but that services are subject to availability.