The Caregiving Crisis:
What Comes Next
February 28

@

5:30 pm -
6:30 pm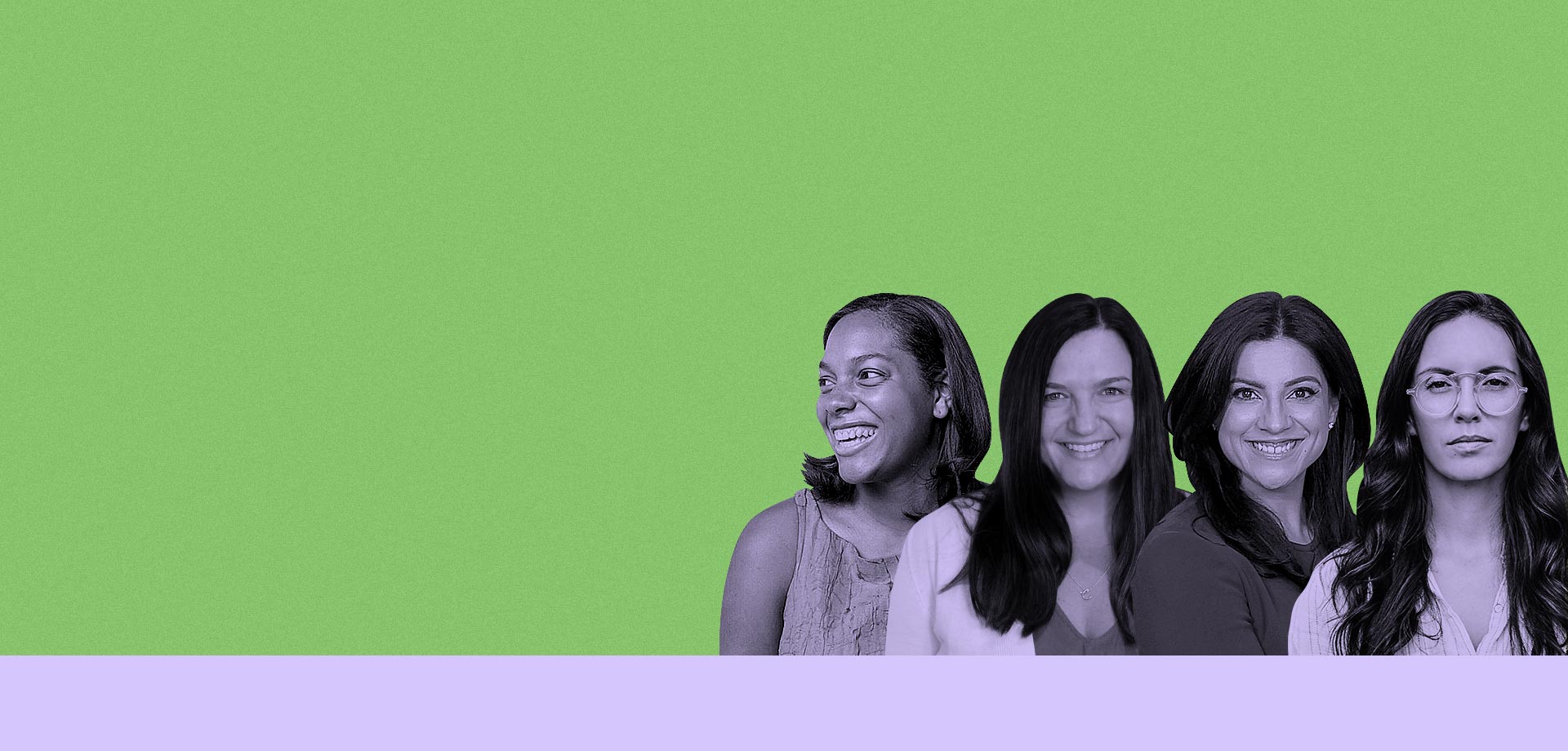 REGISTER NOW
The United States is in a caregiving crisis. The pandemic has thrown into sharp relief a system that isn't just broken—it's never worked. Child and elder care are unaffordable. Paid leave, nonexistent, with the US trailing all other developed countries. And caregivers themselves work for horrifyingly low wages—all because we assume that when a crisis strikes, women will just figure it out.
This was supposed to be the year for us to change things, for us to make caregiving—and the people who power it—a priority. With Build Back Better on the line, what's still possible? And how can we all help make progress happen?
Join The Meteor for The Caregiving Crisis: What Comes Next on Monday, February 28th at 5:30pm ET to find out. We'll hear from policy experts and grassroots organizers about both challenges and solutions, including:
Please join us for this informative free briefing, and spread the word—everyone is welcome!
Amanda Brown Lierman is the executive director of Supermajority, an organization aimed at training and organizing women across age, race and background to push for women's equity. Previously, Amanda was the national political director for Rock the Vote, executive director of the White House's National Women's Business Council, campaign director at For Our Future, and organizing director for the Democratic National Committee during the 2018 midterms.
Nicole Jorwic is the chief of advocacy and campaigns at Caring Across Generations (CAG). At her core Nicole has always been an advocate, supporting her brother Chris, who has autism, to live his best life, and fighting for a better care system for her parents, three aging grandparents, and other family caregivers, people with disabilities, and direct care workers. Prior to joining CAG, Nicole was the senior executive officer of policy at The Arc of the United States, a disability rights organization.
Reshma Saujani is a leading activist and the founder of Girls Who Code and the Marshall Plan for Moms. She is the author of the forthcoming book Pay Up: The Future of Women and Work (And Why It's Different Than You Think). Reshma has spent more than a decade building movements to fight for women and girls' economic empowerment, working to close the gender gap in the tech sector, and most recently advocating for policies to support moms impacted by the pandemic. Reshma is also the author of the international bestseller Brave, Not Perfect, and her influential TED talk, "Teach girls bravery, not perfection," has more than five million views globally. Reshma began her career as an attorney and Democratic organizer.
Paola Mendoza is a director, activist, author and artist whose work focuses on human rights. A co-founder of The Women's March, she served as its artistic director. A founding member of The Meteor, she is currently directing a feature-length documentary about domestic workers and adapting her most recent book, the YA novel Sanctuary, into a motion picture.
We are thrilled that you are interested in attending The Meteor's ("The Meteor", "us", "we", "our") event The Caregiving Crisis: What Comes Next (the "Event"). Please note that the Event will be recorded (the "Recordings"). As part of the Event, we may provide you with the opportunity to provide feedback and otherwise comment live during the Event (collectively "Participant Content"). Details on how you will be able to so contribute will be shared with you during the Event.
By confirming your registration, submitting your first name, last name and email and clicking 'REGISTER NOW' above, you agree to be added to our newsletter and that The Meteor may copy, display, reproduce, and otherwise make available worldwide, in our discretion, in whole or in part, the Recordings and Participant Content (if any) in connection with the Event, any related projects or works that are based on or derived from the Event, in perpetuity and in all media, including for the promotion and advertising thereof and of The Meteor.
This workshop is produced by The Meteor and is supported by The Meteor Fund, an affiliated charitable project of The Meteor. The Meteor Fund is fiscally-sponsored by New Venture Fund, a 501(c)(3) public charity.
Accessibility statement:
The Meteor Fund welcomes individuals with disabilities to participate in its programs and activities. If you would like to request accommodations or have questions, please contact info@themeteorfund.org in advance of your participation. Please note that we will make every effort to secure services, but that services are subject to availability.